Transport limitation in Bubenská Street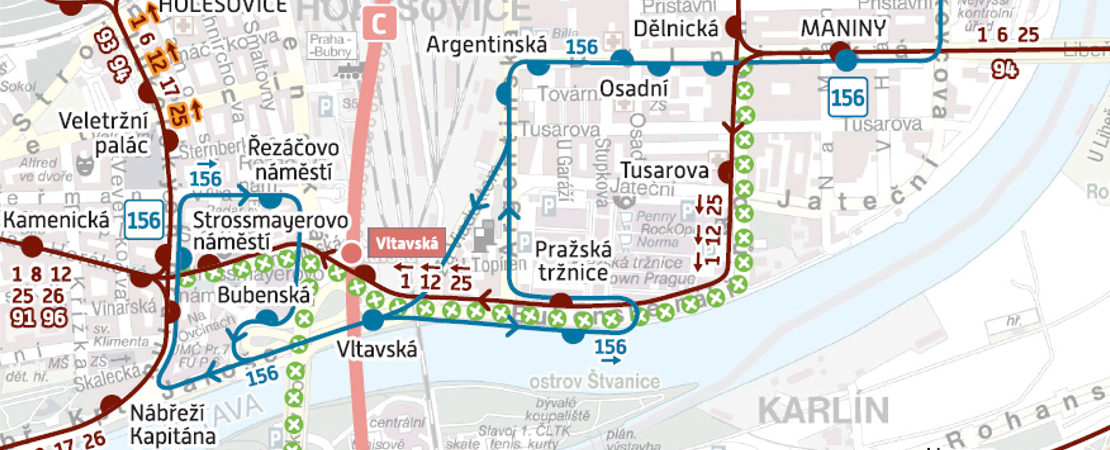 As a result of the construction works to support the bridge in Bubenská Street, the northern clearway of the Hlávkův bridge will be closed for car traffic in the direction from the centre from 9 to 24 February.
The detour will lead through: nábřeží Kpt. Jaroše and Dukelských hrdinů.
From 11 to 22 February, trams will not go in these sections: Strossmayerovo náměstí – Vltavská – Dělnická (in the given direction) and Těšnov – Vltavská (both directions). More detailed information can be found on the website of the Prague Public Transport Company.