Special drinks for September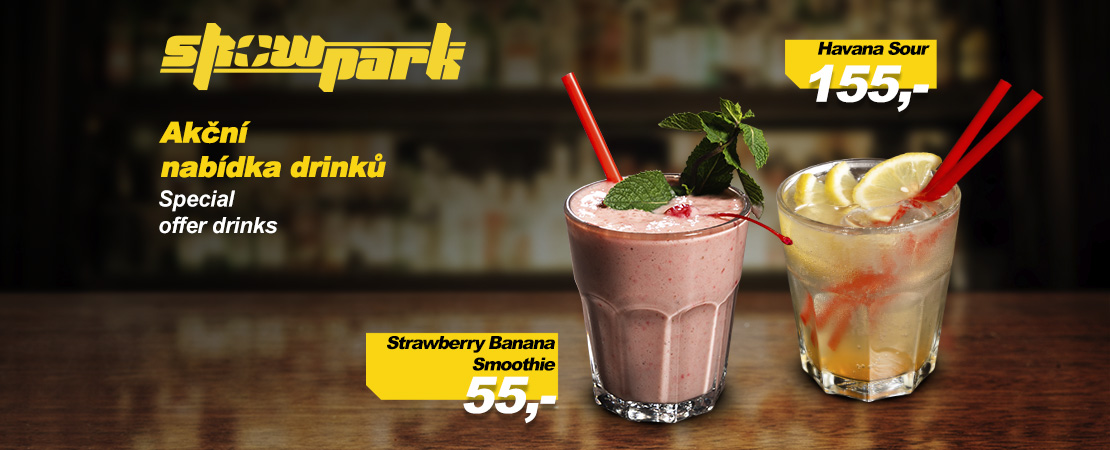 A view of beautiful girls' behinds at a bar or in a café with a drink in your hand. That is something you can only experience in ShowPark.
Enjoy the current special offer drinks for the month of September.
Havana Sour – 155,-
Strawberry Banana Smoothie – 55,-
Havana Sour is an alcoholic drink which has a typical balanced and well-rounded flavour – sweet, slightly fruity with hints of citrus. When you smell it, you discover a rich bouquet of delicate aromas with traces of oak, molasses and sugar cane.
Strawberry Banana Smoothie is a refreshing non-alcoholic drink from fresh strawberries and bananas.
Come have fun in ShowPark and get a special offer drink.