Limited opening hours in ShowPark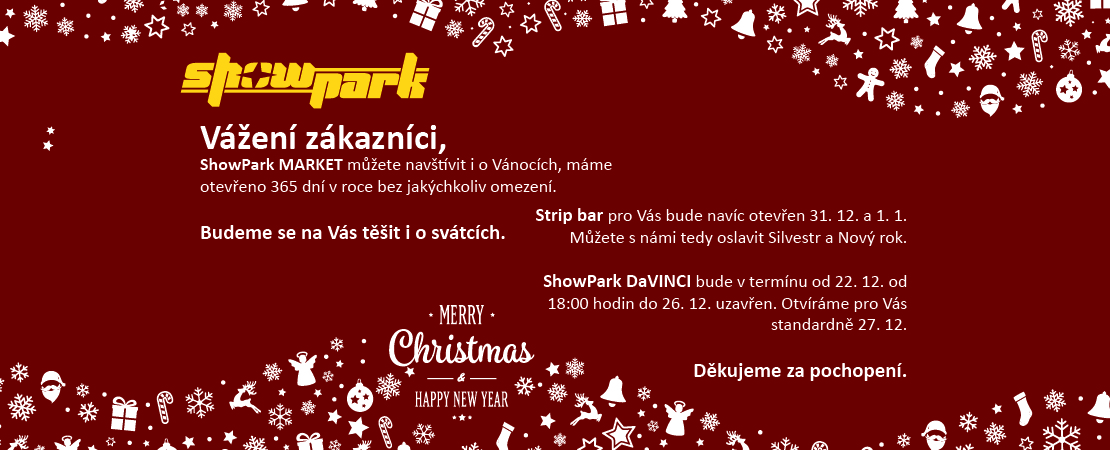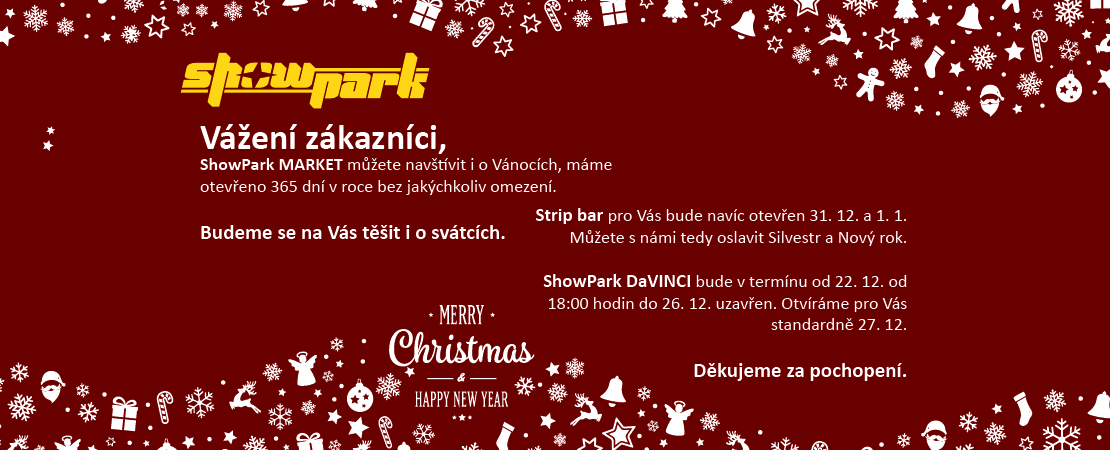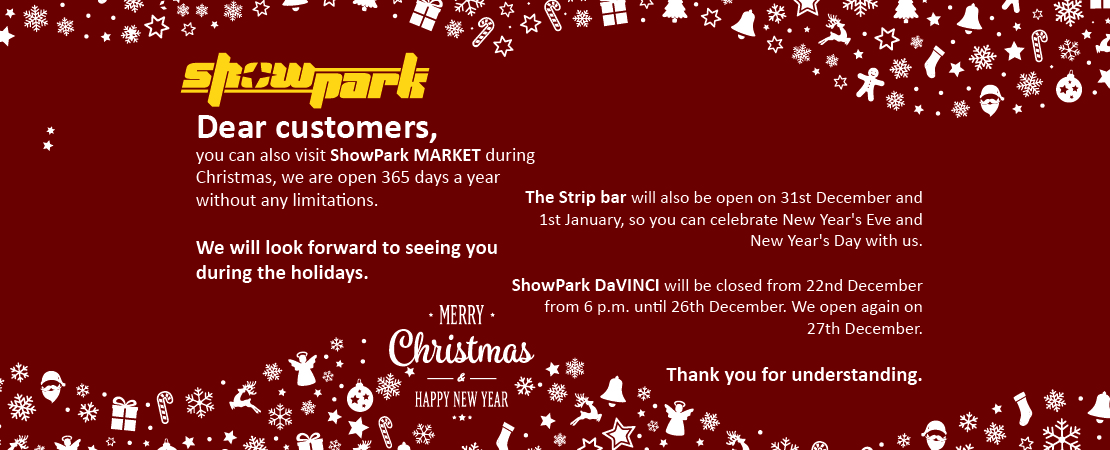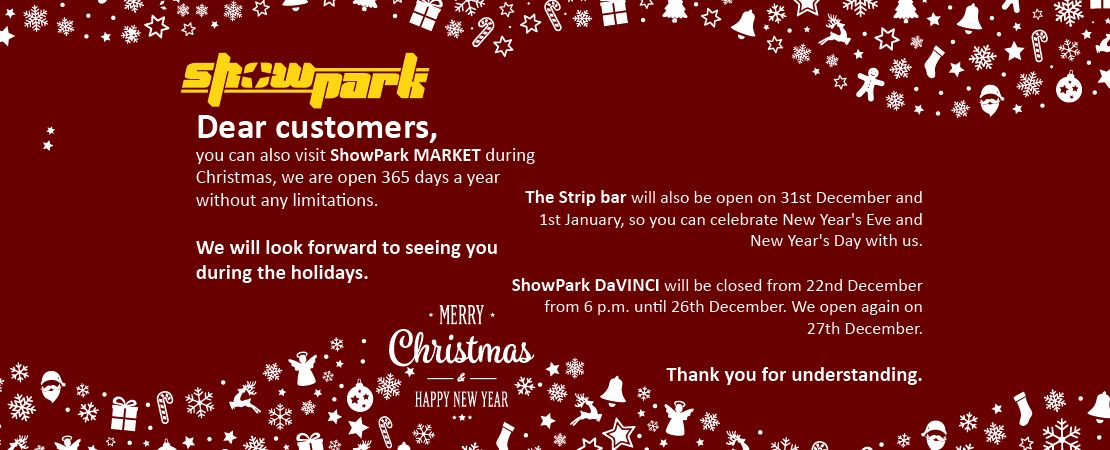 Dear customers,
during the Christmas holidays, ShowPark DaVINCI will be closed from 22nd December from 6 p.m. until 26th December. We reopen, in the standard regime, on 27th December.
However, you can visit ShowPark MARKET which is open 365 days in the year.
The Strip bar will also be open on 31st December and 1st January, so you can celebrate New Year´s Eve and New Year´s Day with us.
Thank you for your understanding.